01
22 Jan 2014 — 07:16pm
---
So I had two impacted wisdom teeth on the left removed yesterday and I'm looking like a badass bulldog. Also am drooling uncontrollably haha. My mom and Shawn seem quite happy that I'm staying quiet for awhile. Trying really hard to ignore Shawn eating fried chicken wings now.
The surgery wasn't bad, I felt no pain at all. Which was a relief, after hearing all the horror stories. But the pressure and sound of the drilling and smashing of the 2 teeth felt so sick, I get chills just thinking about it. I'm to get my other right two wisdom teeth plus an extra 4 teeth (for braces) removed after the lunar new year, thank god. Till then, binging on all the steamboats and bak kwa!
>
METAL MOUTH
10 Jan 2014 — 07:04pm
---
Um I've lived 1/3 of my life and I think I'm finally getting braces ha ha ha. I've never really seriously considered it all my life although I've bad teeth. I did want it done when I was in my teenage years but it was because it was cute to have braces then and have festive coordinated rubber bands! Then I grew up without thinking much of my teeth cause I had other 'female growing up pains' to deal with. Acne is a fucking bum.
And so now I'm 26 and have finally made that dental appointment. Saying goodbye to the countless times I've been asked "have you considered braces?", but hello to "aren't you too old for braces?" People are too fucking hard to please. Think I'll think to myself 2 years later and smack myself silly, thinking why didn't I do this earlier. Been there once with my brows. (Getting my eyebrows done is one of the best decisions I've ever made!)
So wish me luck with the discomfort and duck lips! And please fill me in with your dental recommendations & any tips this newbie might need.. x
>
RUN FREE
05 Jan 2014 — 10:35pm
---
New year's was spent counting down with good company, wine, pizza and 711 onsen eggs. Here's to many more years of great friendship and laughter!
small voice Yes I love Hello Kitty
>
13—14
05 Jan 2014 — 03:04pm
---
It's been a long while. I suppose no one is still reading this quiet space. I even forgot my username and password. Looking through old entries and drafts made me realize what a bore I've become, all I do is sleep, work and complain of back pains. Turning 26 this year scares the shit out of me. Is it finally time I'm expected to talk work, money and serious future plans like everyone around me does? Are we past those 'you're only young once' years and not allowed to chase dreams anymore? It sure seems that way when people give that face of disbelief when they hear we're not holding a (to their standards) 'proper' job and not thinking for future houses and kids and savings and insurances, so on.
We've never thought much about this before but it's starting to really get on my nerves how they think they need to tell you how to live your life. Unsolicited advice from people who don't matter. This year, turning an 'adult' age of 26, I'll expect to hear twice the amount of unsolicited advice from last year. And so, my resolution for this new year is to … Fuck care and move ahead!
Happy new year friends, let's live 2014 our way.
P.S. Thank you for all the love and support you've shown me, Shawn and The Cult of Nine. It's been an overwhelming year in 2013 and we could never have expected the amount of support, response and opportunities we've received. We've been very blessed, thank you. We'll do better in 2014! x
>
//
09 Aug 2013 — 03:11am
---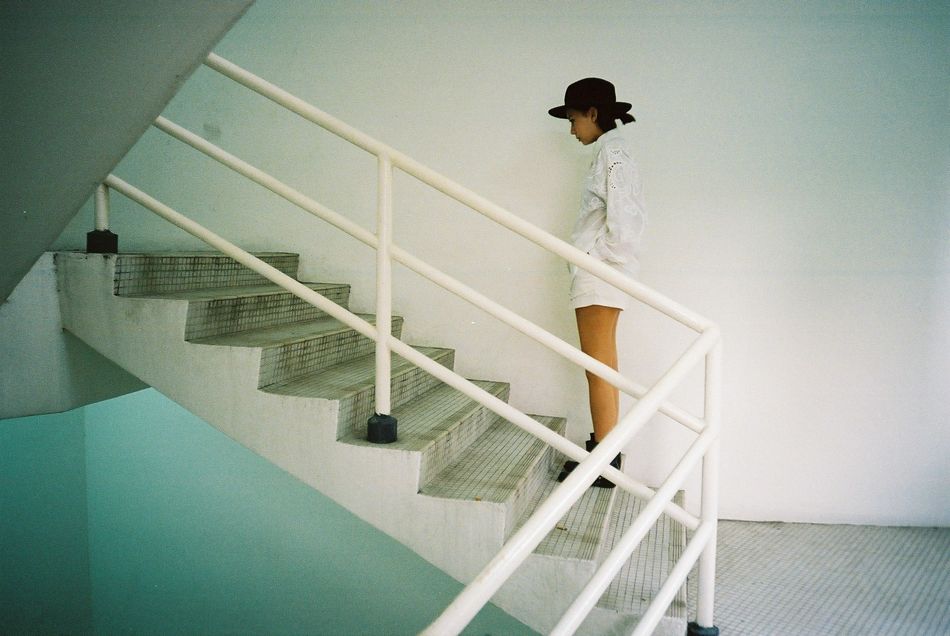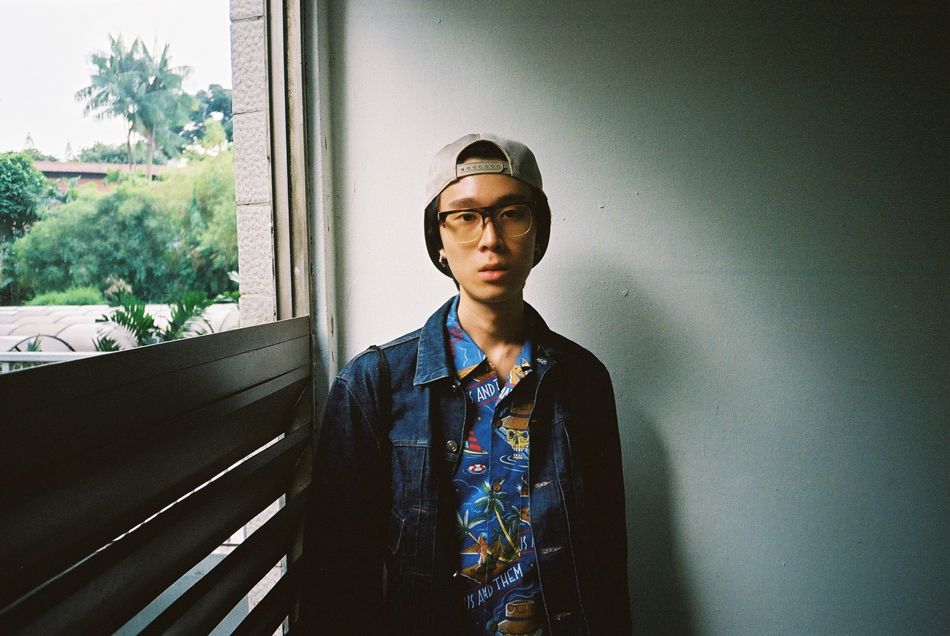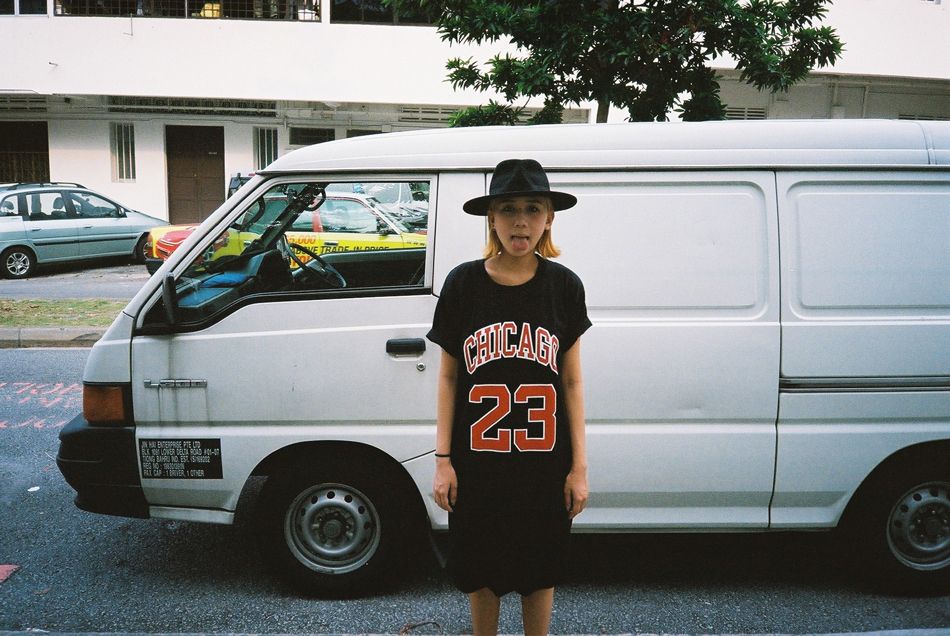 Enjoy the long weekend guys!
>
NOW WE RUN
13 July 2013 — 04:02am
---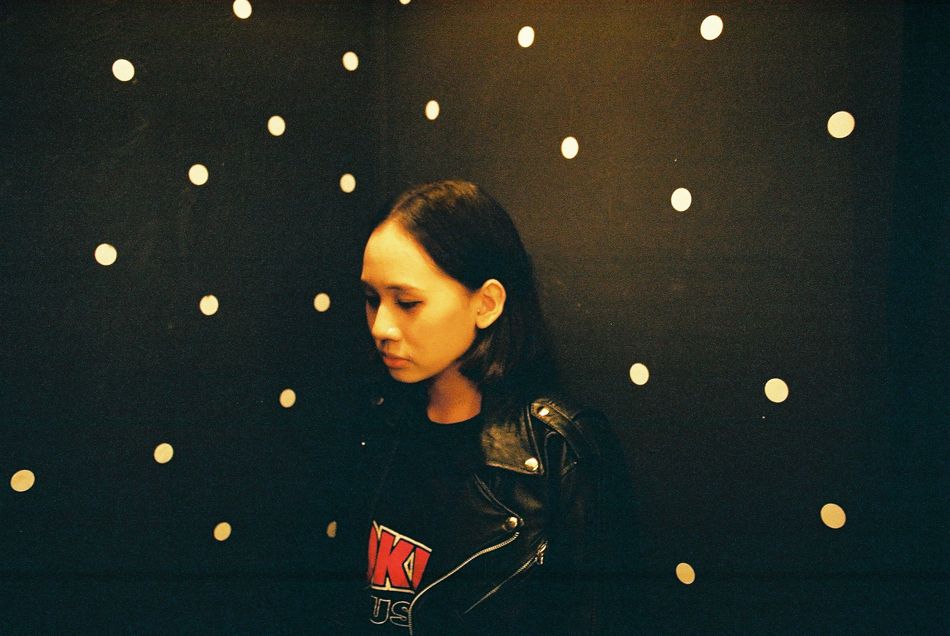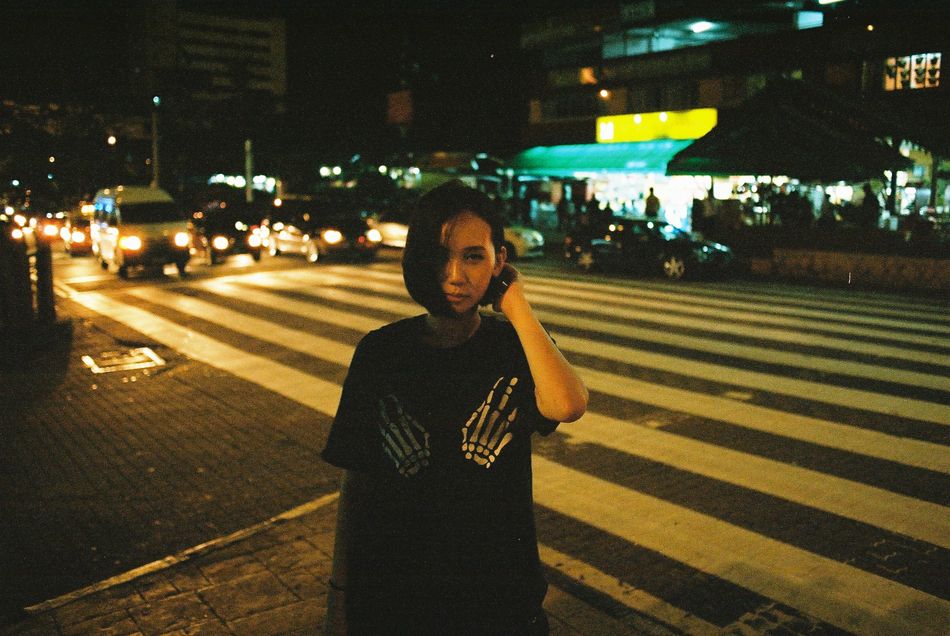 What we've been up to the past while. We've been kept really busy with work and responsibilities, every day, week to week. I wish we had more time to muck around and take photographs like we did before. I wish I had more time to update this space, as a reminder of how I lived my youth, or what's left of it. I wish I could have more sleep.
We missed our stop catching up on sleep on the bus home tonight. The bus driver had to wake us up when the bus finally reached the interchange, must've been a funny sight. 1am, we got onto a foreign bus hoping to get nearer to home and save on cab fare, only to get lost and further away from home. O what a night…
Back to work. I'll see you guys next time!
>
1/2
23 Apr 2013 — 07:26pm
---
My other half
>
S/S13 — FORGET ME NOT
16 Apr 2013 — 06:19pm
---
S/S'13 — Forget Me Not

The Cult of Nine debut collection, 'Forget Me Not' is a reflection of the designers' youth and influence from the grunge, metal and punk subculture. The collection is a look back to their fearless teenage years and a translation of their visions and beliefs then. The gender-neutral limited pieces are individually hand made, reconstructed and hand finished, retaining that DIY punk sensibility.

'Forget Me Not' is an anthem of the youth, representing the experimental, rebellious and nonconforming attitude they possess.

This is for the youth of today.

—————

Forget Me Not is now exclusively available at The Cult of Nine Pop-Up Shop at Blackmarket No.2.
The Cult of Nine Pop-Up Shop will run till 30th April at Blackmarket No.2 (#02-10 Orchard Central, Singapore).

www.thecultofnine.com
>
THANK YOU
16 Apr 2013 — 05:23pm
---
Thank you everyone for making time to come by our launch party, we're very blessed to have such supportive friends! We had a great time catching up & we hope you like our humble collection. Till next time! Also, thank you to our kind sponsors, 6 Drunk Men for the good drinks! And Lomography Singapore for providing us with the fun cameras! And our friends for helping us! Thank you!
The Cult of Nine Pop-Up Shop will run till 30th April at Blackmarket No.2 (#02-10 Orchard Central), so be sure to check it out! The 'Forget Me Not' collection will be sold exclusively at the pop-up shop for the month of April.
>
THE CULT OF NINE POP-UP SHOP LAUNCH
30 Mar 2013 — 06:30am
---


YOU'RE ALL INVITED

The Cult of Nine launches its debut collection 'Forget Me Not' and pop-up shop with a party and lots of booze. Mark your calendars and join us!

The Cult of Nine Pop-Up Shop launch —

Friday, 05/04/13
8pm—11pm

Blackmarket No.2
02-10 Orchard Central

RSVP here — https://www.facebook.com/events/533144413395045/

Official Drinks Sponsor: 6 Drunk Men
Official Event Snaps: Lomography Singapore

The collection 'Forget Me Not' will be sold exclusively at the April month-long pop-up shop.

For more information, please email rachel@thecultofnine.com

www.thecultofnine.com
>